El cuerpo humano
Pronunciación

Imagine you were traveling in a Spanish-speaking country and had an accident or got sick. You went to the doctor and tried to tell her/him what hurt, but you couldn't pronounce the words correctly. Instead of him examining your neck, he started looking at your.... well, because you didn't pay attention in class you didn't say "cuello" you said something like "kool-oh". Now that's a completely different body part!


So...
Practice
your pronucuation in case you ever
need to use these
words!
Click
on
the
picture,
listen
to the
word and
repeat. When
you know
how to
say them,
use these to study.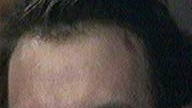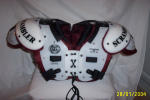 After you practice the pronunciation use this same page to study. Look at and name the pictures, then either move your browser over the picture (the word should appear), or click on them to see if you were correct.